The US mid-term elections in just under three weeks' time will help define the rest of Donald Trump's presidency.
Americans will vote for members of both chambers of Congress, as well as for governors in 36 out of 50 states.
Between now and then, we'll bring you updates and all the best analysis every weekday in this round-up.
Today's round-up includes a fiery debate and some unusual candidates.
One quote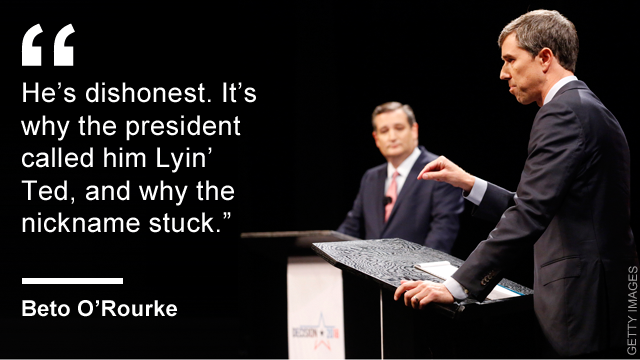 The last debate between the two contenders for one of Texas' Senate seats took place on Tuesday night – and for Democratic candidate Beto O'Rourke, the gloves came off.
"Senator Cruz is not going to be honest with you," he told viewers in the televised debate. "He is going to make up positions and votes that I've never held."
O'Rourke went on to wield the nickname Donald Trump coined for Cruz during their presidential race: Lyin' Ted. The two have, of course, since cosied up – President Trump has campaigned for Cruz, and will host a rally for him in Houston on Monday.
"It's clear Congressman O'Rourke's pollsters have told him to come out on the attack," Cruz retorted.
He also accused O'Rourke of being over-eager to impeach the president (a recurring theme in debates these days) and of being out of touch with Texan voters, particularly on immigration issues.
Texas hasn't elected a Democrat to state-wide office since 1994. And that may not change this year: a poll average compiled by Real Clear Politics gives Cruz a lead of seven percentage points over O'Rourke.
One number

Back in August, Chris Collins, a Republican congressman from New York's 27th district, was indicted on federal crimes – he denies insider trading and lying to investigators.
So did he stand aside ahead of his re-election race in the mid-terms after his indictment? Well, despite saying he would at one point, he didn't do so…and now that decision could hit his party.
New York's 27th is one of the at least 23 Republican-held districts Democrats hope to flip so they can take control of the House of Representatives.
Donald Trump won the area comfortably in the 2016 presidential election (by some 24.5 percentage points).
However, even though there are 40,000 more registered Republicans in the district, Collins' lead over Nate McMurray there has narrowed significantly. A Siena College poll yesterday indicated his lead is now only three points.
Another statistic that emerged yesterday – Collins received only $6,210 in contributions from individuals in the third quarter of 2018. The zip code analysts over at RollCall worked out that only $80 of that came from people in Collins' own district.
McMurray's own filing for the third quarter isn't public yet – but the one for the second quarter showed he received almost $45,000 in donations from individuals.
One piece to read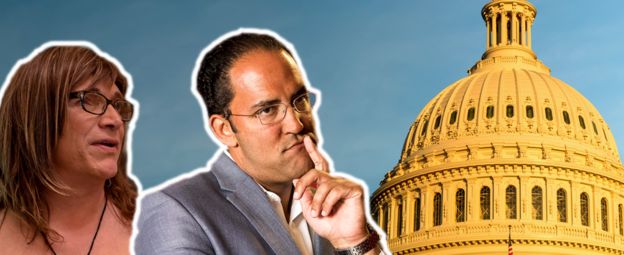 Our Gareth Evans has been casting his eye on the most intriguing candidates this year – and what their involvement might say about the 2018 mid-terms.